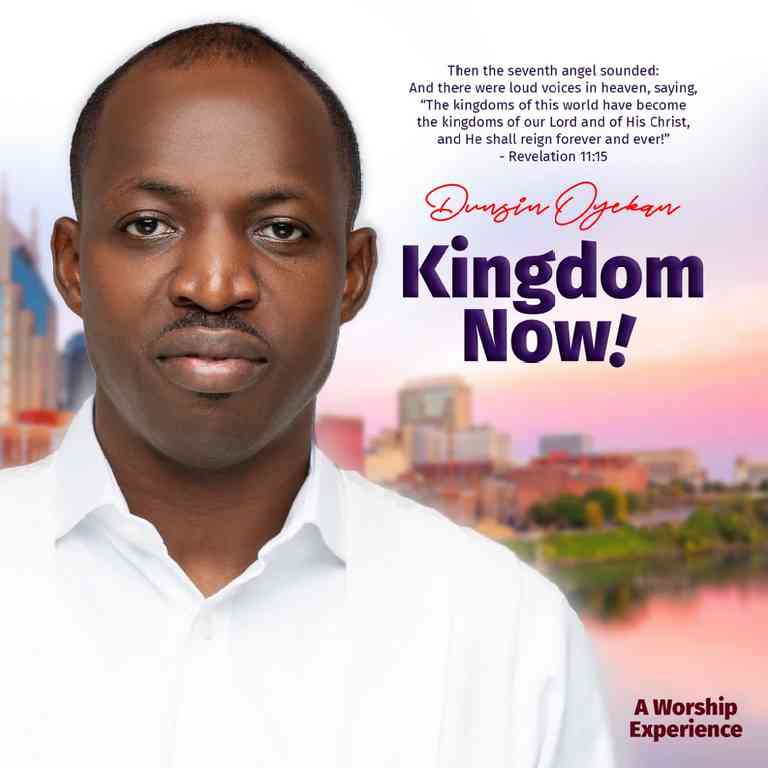 Dunsin Oyekan – We Worship You MP3 Download (Lyrics, MP4)
Dunsin Oyekan who is also known as 'The Eagle' is a Nigerian Gospel singer, songwriter, producer, instrumentalist and recording artist.
"Dunsin Oyekan" released this mind blowing song tagged "We Worship You" off his album "Kingdom Now" which is accessible for streaming and downloading by means of all major computerized outlets around the world.
Available everywhere now for download below.
Download We Worship You MP3 By Dunsin Oyekan (Lyrics, Video)
Thanks for checking out songs on gospelcover.com , God bless you
Want the Videos & songs of other Trending Gospel Artist? Click HERE
Lyrics: Dunsin Oyekan – We Worship You
We Worship You
We Worship You
Oh God
We Worship You
Oh God
We Worship You



We Worship You
(Speaking in Tongues)

We Worship You
Oh God
We Worship You
Oh God
We Worship You

We Worship You
We Worship You
Oh God
We Worship You
Oh God
We Worship You
We Worship You
We Worship You
Oh God
We Worship You
Oh God
We Worship You

Halleluyah
Halleluyah
Oh God
Halleluyah
Oh God
Halleluyah

HalleluYAH
HalleluYAH
Oh God
HalleluYAH
Oh God
HalleluYAH
HalleluYAH
Oh God
HalleluYAH

HalleluYAH
My God
HalleluYAH
HalleluYAH
Our God

HalleluYAH
(Speaking in Tongues)