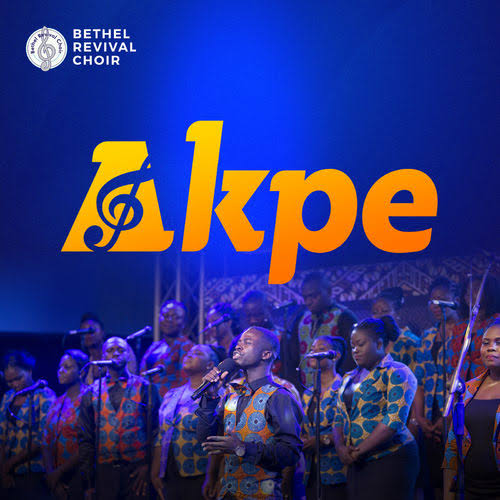 Bethel Revival Choir – Malorwo MP3 Download (Lyrics, Video)
Here is a gospel song "Malorwo" by the Ghanaian / Togolese group of Group choir & artist "Bethel Revival Choir" from the album "Akpe (Thank You)",
The medley was performed as part of the "Akpe (Thank You)" The word Akpe from the Togo Language known as Ewe.
Available everywhere now for download below.
"Malorwo" is accessible for streaming and downloading by means of all major computerized outlets around the world.
Download Malorwo MP3 By Bethel Revival Choir (Lyrics, Video)
Thanks for checking out songs on gospelcover.com , God bless you
Want the Videos & songs of other Trending Gospel Artist? Click HERE
Lyrics: Bethel Revival Choir – Malorwo
Yehowa nye apeto ma tso nye Dzi na wo Nu si e wo nam ta Eyata malorwo Apeto nye lolovava Ma tso nye dzi na wo Enaosro nu wo Yeye matso nye dzi blibo na wo Molorwo Xola (hola) eeh

Malorwo Malorwo Malorwo daa (2 times)

Elabe wo koe no daaa luwe e ogakpe Twi Yehowa me Ewurade Makoma ye wo die Nia wa ye mame enonte me do wo Ewurade me odokese Makoma ye wo de Obia ne ho te se wo Yeye Makoma nyinaa ye wo de me do wo de nyinaa Oooo me do wo,me do wo,me do wo daaa (2 times)

Elabe wokoe no daa luwe e oogakpe

Malorwo ko da ee ooh nye dela Ma do hli sesie ade ma lorwo daa(2 times) Marlowo Malorwo, Malorwo daa(2times) Masro wo masro wo masro wo daa(2 times) Medo wo,medo wo,medo wo daaa(2 times) I love you, I love you, love you forever (2 times) Elabe wo koe no daaa, Luwe e ogakpe non daa Elabe wo koe no daa, Luwe e ogakpe

Malorwo Malorwo Malorwo ma ma Malor malorwo malor nye dela Malorwo ko daa ye Malorwo ko da ye Malorwo daaa