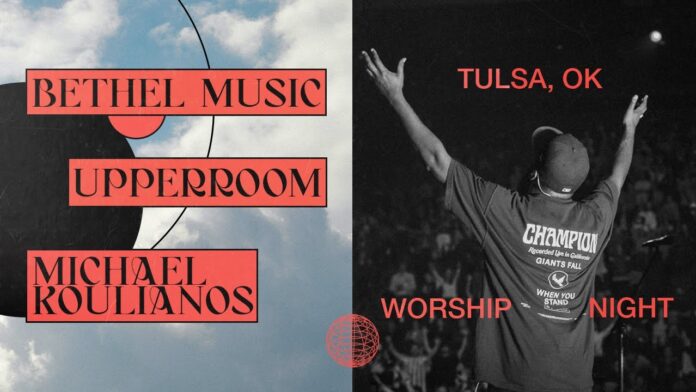 Download Bethel Music x UPPERROOM x Michael Koulianos – Night of Worship & Ministry MP3, Videos
Go along with us for an evening of love and service with our Bethel Music family and UPPERROOM, with an opportune word from Michael Koulianos.
Jesus is the lone answer. He in our most profound critical crossroads. He is the one in particular who saves.
He is the one in particular who carries harmony to a distraught soul. He is more dependable than you can envision. He is valid. Call upon His name. Jesus is your forward leap. Focus on Him.
DOWNLOAD MP3: Night of Worship & Ministry
Thanks for checking out songs on gospelcover.com , God bless you
Want the Videos & songs of other Trending Gospel Artist? Click HERE
List of Songs in Night of Worship
Raise A Hallelujah (Dante Bowe & Jenn Johnson)
Rest On Us (Elyssa Smith)
"We Welcome You With Praise" (Joel Figueroa)
Good Grace (Dante Bowe)
United church prayer with Jenn Johnson
All Hail King Jesus (David Funk)
"He's Got the Whole World In His Hands" (Jenn Johnson)
"You're Still In Control" (Joel Figueroa)
Revelation Song (Jenn Johnson)
O Come Let Us Adore (Jenn Johnson)
Only Jesus [SERMON] (Michael Koulianos)
Worthy (John Wilds)
What A Beautiful Name (Dante Bowe)
Jesus I Love You/Holy and Anointed One (David Funk)
Yeshua
I Exalt Thee (Jenn Johnson)
This Is What It Feels Like To Really Be Alive (Dante Bowe)